Having lived in California, Massachusetts, Tennessee, Missouri, Florida and South Carolina, Larissa Allison has a vast appreciation for what makes each area of our nation unique and special. After graduating from Rollins College, Larissa moved to Murrells Inlet and worked with Strategic Marketing. During her 14 year tenure, she helped clients such as 50 plus regional McDonald's, two Ripley's Aquariums, two Dixie Stampedes, as well as other notable clients to achieve double digit profit growth. This was an impressive feat being that Strategic Marketing was a boutique agency with just three employees.
In January 2000, Larissa started Happy Wheels, a children's ministry at MUSC Children's Hospital. She was later selected, by the Charleston Post and Courier, as Volunteer of the Year. Happy Wheels continues to thrive and is now serving sick children and their families at Greenville Memorial, Richland Memorial and the flagship MUSC Children's Hospital. To date, Happy Wheels has served over 200,000 families.
Larissa has applied her marketing skills to assist Dunes Realty Sales for the past five years. Finding a consistent voice and approachable marketing style is Larissa's daily work goal. In her family time she can be spotted cheering on her daughter, Sydney, at tennis tournaments and son, Nash, at sailing regattas. When precious free time is carved out, the whole family (husband Jim too!) loves to have time together on the boat or at the beach.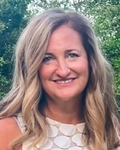 Larissa Allison
Marketing Director
Dunes Realty Sales


128 Atlantic Avenue




Garden City Beach

,

SC

29576